What happened to "Irish" Andy Anderson after last week's taping at the PPW Studio in Woodstock, IL?
Help us find Premier Pro Wrestling's beloved family pet!
Wearing a green hooded sweatshirt. Last seen near 1230 Davis Road. Answers to "Andy" or "Good Boy". If you see him, try offering food… He likes Science Diet!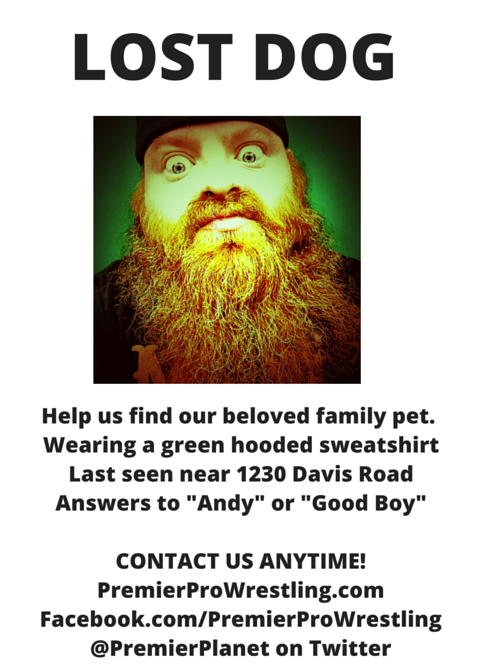 BUY TICKETS for our next show April 16th at 1230 Davis Road in Woodstock, IL.