Premier Pro Wrestling got a terrific write-up from our friends at the Northwest Herald. Check out what they speak so highly about Saturday in Woodstock, IL!
FULL STORY – Woodstock's Premier Pro Wrestling brings live matches to McHenry County
by Chris Mordi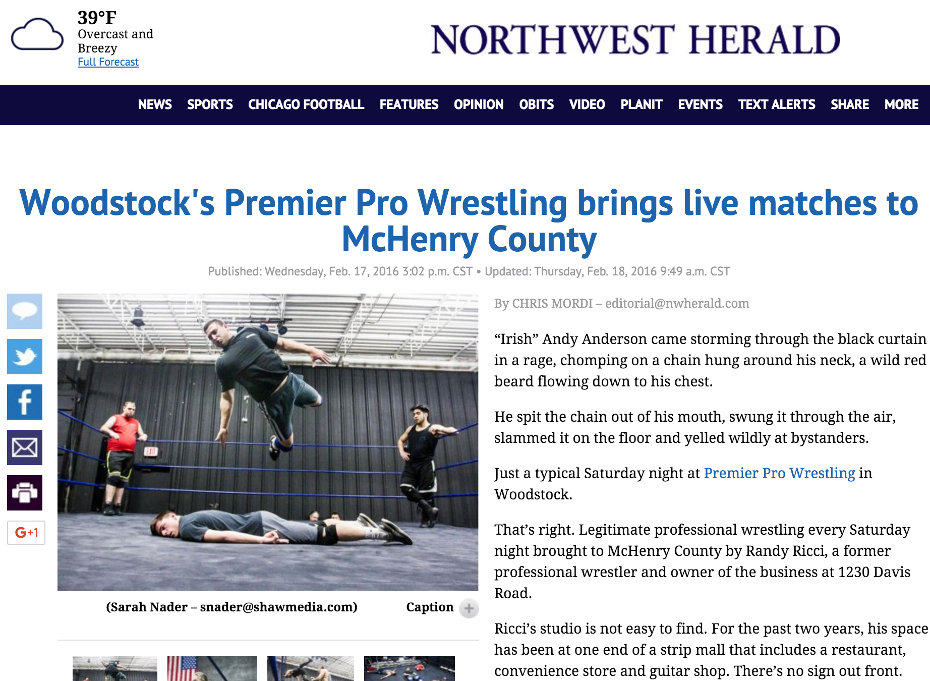 BUY TICKETS for our next show February 20th in Woodstock, IL. Remember tickets are available with a free ringside upgrade this month when you purchase online!
We'll have the Semi-finals and Finals of our Heavyweight Tournament. 4 men remain: "Human Video Game" Scott Colton, "World Exclusive" Matt Vine, "Woodstock's Favorite Son" Iniestra and the "5 Tool Player" Chase Gosling.